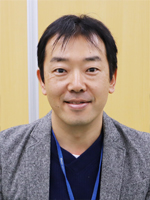 Intellectual Creative Space
for Increasing Potential of Asia
Toward Age of Revolution
of Asia-Roles
of Asian Research Center
Director
Yuri SadoiThe Asian region is a treasury of research targets, the cultures, ethnic groups and histories of each Asian country are diversified, the development and changes of industries and technologies along with sudden economic development are significant and also the lifestyles, awareness and ways of thinking of people have been changing.


This year is also a year of an Asian political revolution. In Myanmar, power is transferred to NLD led by Aung San Suu Kyi with no trouble and this year is also a revolutionary year, when the governments are changed also in Taiwan, Philippines, etc. At the end of 2015, the ASEAN Economic Community (AEC) was formed, the ten ASEAN countries formed the single market and single manufacturing base, free movement of skilled engineers became possible and they marked a great progress for the community. By unifying the ten ASEAN countries, whose country sizes, economic powers, ethnic groups and politics are different, China, Japan and surrounding countries are affected largely and Asia is moving to a revolutionary age rapidly. Also the rise of China and the balance with ASEAN are important political and economic problems and the roles of ASEAN in Asia will draw more attention than before due to the formation of AEC.


As shown in the above, to continuously investigate/send diversified research targets in the Asian region always changing and developing is an important role of the Asian Research Center. In Asian regional research, it is essential to visit research target regions, check fields and actual things firsthand and verify them. To work on fields actually and proceed with interviews, questionnaire investigations, etc., research cooperation systems with the field researchers are important and essential. As a role of the Asian Research Center, we are trying to introduce activities of research networks structured individually, support network making by researchers conducting activities individually and make platforms for improving and continuing networks already formed further.


Meijo University has concluded agreements with 56 universities in the Asian region (as of August 2016) and is actively promoting international academic exchanges, whose theme is Asia and research exchanges, which are the essence of them as the central core of the internationalization promotion, the universities being the core.
Since 2006, investigation/research activities in the Asian region in many fields have been developed with the project base and 10 years have passed for the research/exchange activities this year. In addition, we want to establish networks utilizing uniqueness as a platform type humanity and science integrated type Asian research base utilizing the strength of the university representing the Aichi/Chubu region including nine humanity and science departments from now on.


The results of each research project keep on sending to the society steadily through publishing individual research result reports and newsletters centering on the bulletin "Meijo Asian Research Journal" (as for the research paper, the referee system was introduced), holding of symposiums inviting a wide range of researchers from the country inside and outside, etc.